A Seamless Selling Experience
Your home is your most valuable asset. When it comes time to sell, you want to be sure you are working with a real estate professional who has the expertise needed to get you top dollar for your home efficiently and effectively. We will work with you to position your home on the market in a way that ensures your sales experience is as stress-free and profitable as possible.
Getting Ready to Sell
Before putting the sign on your lawn and advertising your home, there are a few key steps you can take to make your home more sellable for which we can coach you through.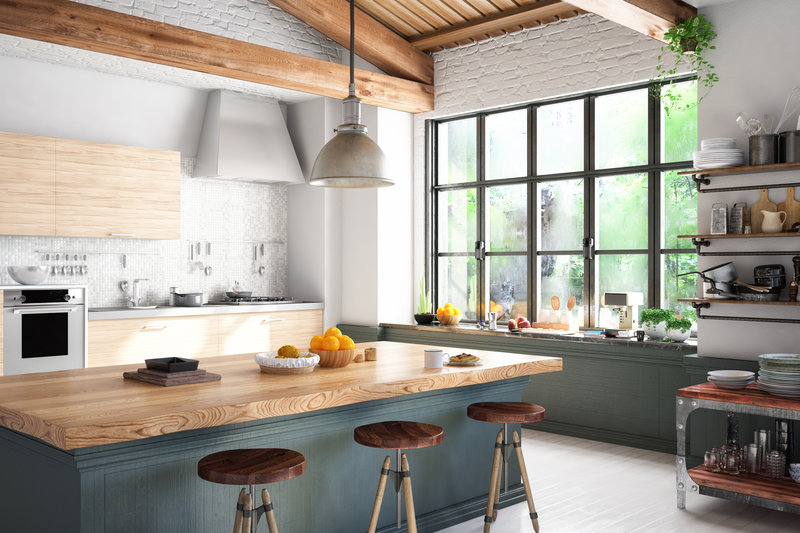 1. Remove the clutter
Imagine what your home would look like if you removed half of your belongings. In order to make your home more appealing to buyers, it's important to eliminate personalized items, as well as excess furniture and decorative features. Less is more. A minimal design with few distractions will help buyers see themselves in the space.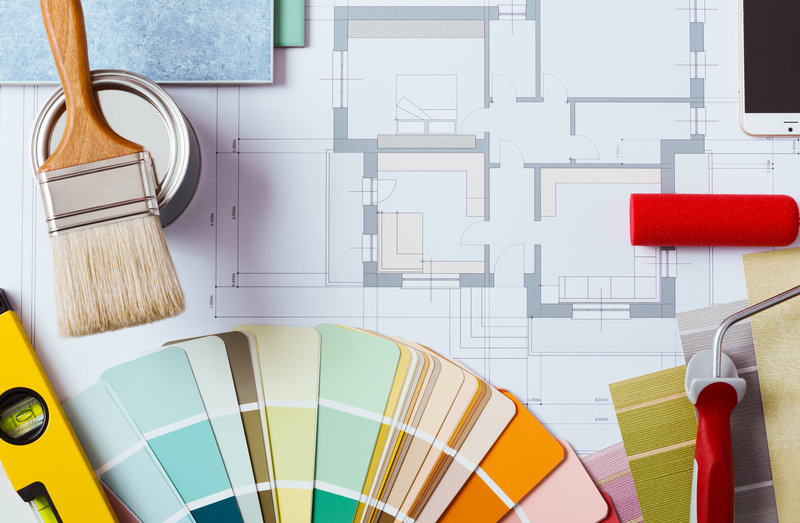 2. Patch and paint
Pride of ownership is a key selling feature, and you can demonstrate yours with simple fixes to leaky faucets, running toilets or squeaky doors. Adding a fresh coat of paint to the walls, using neutral colours, is also a good idea. It's a relatively quick and cost-effective way to make your home feel bigger, brighter and more welcoming.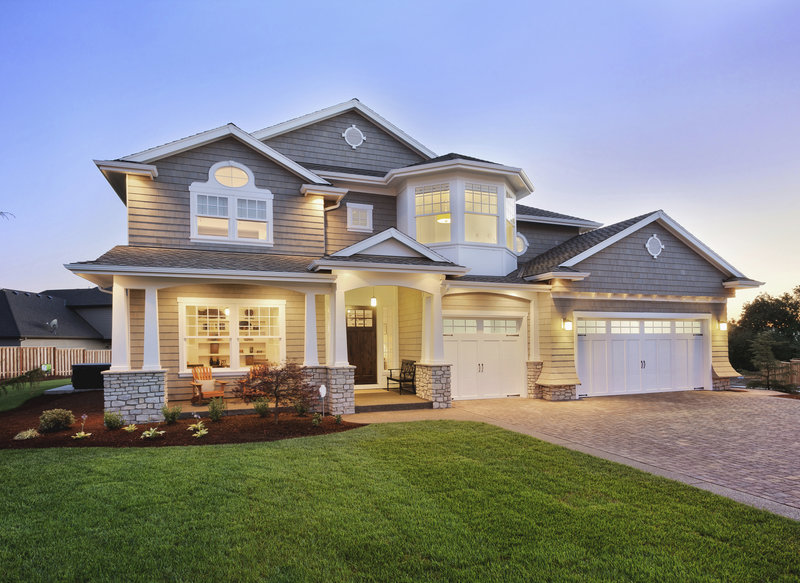 3. Spruce up the curb appeal
The outside of your home is what potential buyers see first when they pull up to a viewing, and we know how important first impressions are. Make sure the grass is cut, the yard is landscaped and the exterior looks well-kept.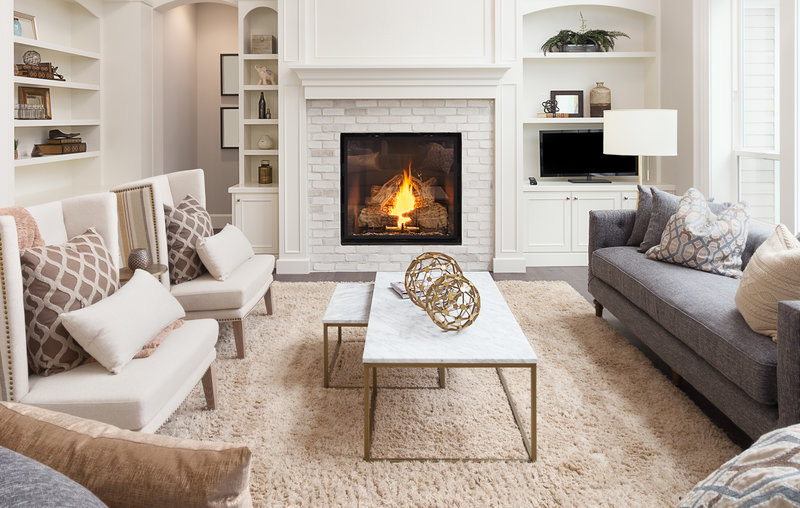 4. Stage your home
Studies show staging your home helps you sell faster and at a higher price point. Small changes can go a long way in making your home look Pinterest-worthy from every angle.
Why Work With Us?
When it comes to buying your perfect home, there are many steps and decisions to navigate along the way. By partnering with us, you can rest assured knowing we will:
Accurately assess the fair market value of your property so it sells fast and for maximum profit.
Use the latest marketing tools to make your home stand out from the crowd and find serious buyers who are ready to act.
Stay ahead of market trends and offer professional advice and guidance.
Connect you with the right professionals and resources.
Be transparent and accountable in supporting you throughout the entire decision-making process.
Negotiate on your behalf and put you in an ideal position when reviewing and accepting offers.
Ready to get started? Connect with us and let's talk about your goals for selling your home.
Testimonials
" We met Brent Roberts years ago when we bought our first home. Over the years as our realtor we've come to know Brent as an honest and very reliable and caring person who knows the market. Not only did we get the best price possible on all our sales but Brent helped us transition from house to house in the easiest way possible. We listened to Brent and followed what he told us and he has never let us down. My husband and I are about to retire mortgage-free and could never have done that without Brent Roberts. If you need a real estate agent this is the man but if you want somebody that knows the market and it's going to get you the best price possible and help you along as you go from house to house this is the person for you. We couldn't say enough about Brent Roberts except that we are very very lucky to have met him. We look forward to a great retirement. Thank you Brent for always being honest and more like family than a realtor. Sincerely Roland and Kathy "
- Roland and Kathy B.
" He would move heaven and earth to help make the right deal work for you… Brent is always positive and that helps when one is looking… Brent is super, energetic, to the max for you and he has a great team of assistants behind him! "
- Edith & Gary P
" Hi, Gillian and Kerry! I cannot thank you enough for connecting me to Brent Roberts on the west coast! He has already sold my parents' condo for $10K more than our neighbor's. The other realtor I interviewed wanted to list it at $20K below the neighbors. SO glad I hired Brent. He's done an amazing job and has been an absolute pleasure to work with! With sincere thanks, Bev "
- Bev B.
" I can't believe you sold my house in only 5 days! I'd heard you were an excellent real estate agent. I fully agree-you're the best one I've ever dealt with. I appreciated the way the "For Sale" sign, lock box and photographs were all handled quickly and efficiently and very professionally. It made me feel I was dealing with a professional, who knew what he was doing. Keep up the good work "
- Lenore S.
" Hi Brent, I want to pass along my parents and my heartfelt appreciation for all your hard work and attention our needs during the sale of my parents' home and the purchase of their condo. I would like to let all your potential customers know what a conscientious, accommodating, and professional Realtor you are. I would especially like to tell any baby boomers that are helping their aged parents with home sale decisions to rely on you. Moving my aging parents could have been a much more difficult and stressful task if not for your expert help. You were able to sell their house for more than they expected and in record time. Brent, you were indispensable in the purchase of my parent's condo all the while reassuring them that things would be fine. As you know, it was a difficult decision for my parents to leave their home of 32 years and you showed sensitivity and caring in your dealings with them. You went out of your way to be available for their numerous questions and concerns. My parents relied on me to help them with these life changing decisions and I couldn't have done it without your help. Please feel free to publish this letter with my advice to baby boomers faced with similar circumstances or elderly customers contemplating selling their home. My advice is this... "Just call Brent Roberts!!" Thanks again! "
- Rhonda G, Ron & Norma C
" Dear Brent, It is with pleasure that I write this letter to you. We've know each other for approximately 25 years and you have helped me on more than one occasion. You helped me with my house sale in my divorce and later you partnered with me to get me into a house that provided me a great life for myself and my daughter. I am forever grateful to you for the help you provided and for becoming a trusted friend. When my business went south years later you helped me again to be able to stay in my home. If there were more people like you Brent the world would be a better place to live in. The help you provided was life changing and I would be happy to be a reference for you at any time. I would recommend to anyone looking to purchase real estate to choose your services and give you permission to use this letter as reference for any potential clients. To anyone looking for a Realtor Brent is the best choice you can make. He has the experience and integrity you want in a realtor when you're looking to make a purchase or even just his invaluable advice. "
- Mitch D.
" Anybody can buy a house from anybody, but it takes Brent Roberts to sell it "
- Patrick S.
" Brent's enthusiastic and friendly attitude made us feel comfortable and confident that our best interests were being served. If you want your house sold "call Brent" he will not only sell your home but love doing it! "
- Norm & Nellie A.
" Just a short email to express to you what a pleasure it was to have you as our agent for the sale of our property. Selling a home is a stressful exercise for me, there are so many emotional attachments and it is difficult to accept some of the realities of a sale. You did an excellent job by allowing me to set the initial value, wake up and realize that wasn't going to happen and then suggesting what the real price should be, and as a result we sold in such a short time. I must say that I am almost sad about that because I would have like to get to know you better. I would also like to commend you on your support staff. My calls were always returned promptly and to my satisfaction." "
- Ruth A.
" It is an understatement to say you surpassed all my expectations. Here is why: 1. You came to my house with all sorts of knowledge, data, and information so that I had teh confidence to give you the listing. I am sure glad I did. 2. You told me not to fix a thing with the house, when other Realtors wanted me to do renovations to make the house more saleable. You said you knew the house would sell the way it was, and so you save me time and money that I did not have. 3. You sold my house for $660k within 2 weeks, when I had 4 other Realtors leading me to believe it would be sold for less and take a lot more time. Your suggested asking price brought in 6 competing offers within one week, so you were right! 4. When the first offer came in, it was already a good one, and I woudl have taken it. But you told me to hold on, you figured there would be even better ones coming. I am glad I listened. This is what a great Realtor does - give advice to clients that pay off. 5. Working with you was about as much stress as watching an afternoon football game at the bar. You dealt with my tenants, had all the pictures taken. I did absolutely nothing but sit back. 6. As a result, I gladly gave you an added bonus on your commission for your outstanding work. You told me you would have done exactly the same regardless whether I did or not, which shows me what a true professional you are. Brent, thank you! I'm telling all my friends about your great work! "
- Dan K.
" What can I say? He sold my house for thousands higher than I asked, and I bought a townhouse from him at the price I dreamed of. "
- Laszio S.
Previous
Next